Regular price
Rs. 1,499.00
Regular price
Rs. 3,999.00
Sale price
Rs. 1,499.00
Unit price
per
Sale
Sold out
View full details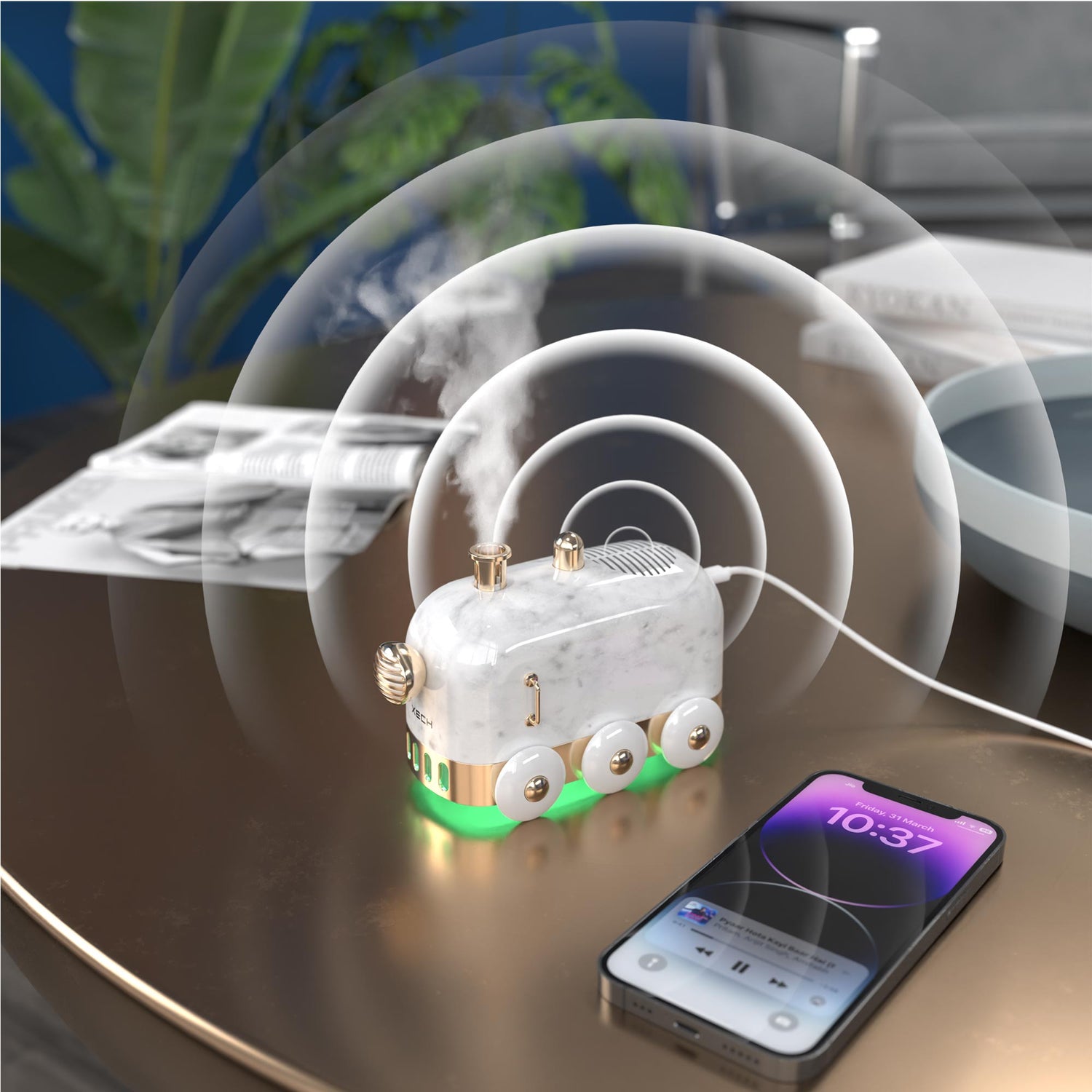 Humidifier with Bluetooth Speaker
LocomystX is a premium air humidifier, and aroma diffuser with Bluetooth Speaker. Create the perfect ambience with aroma & music & transform Your Space with the captivating XECH LocomystX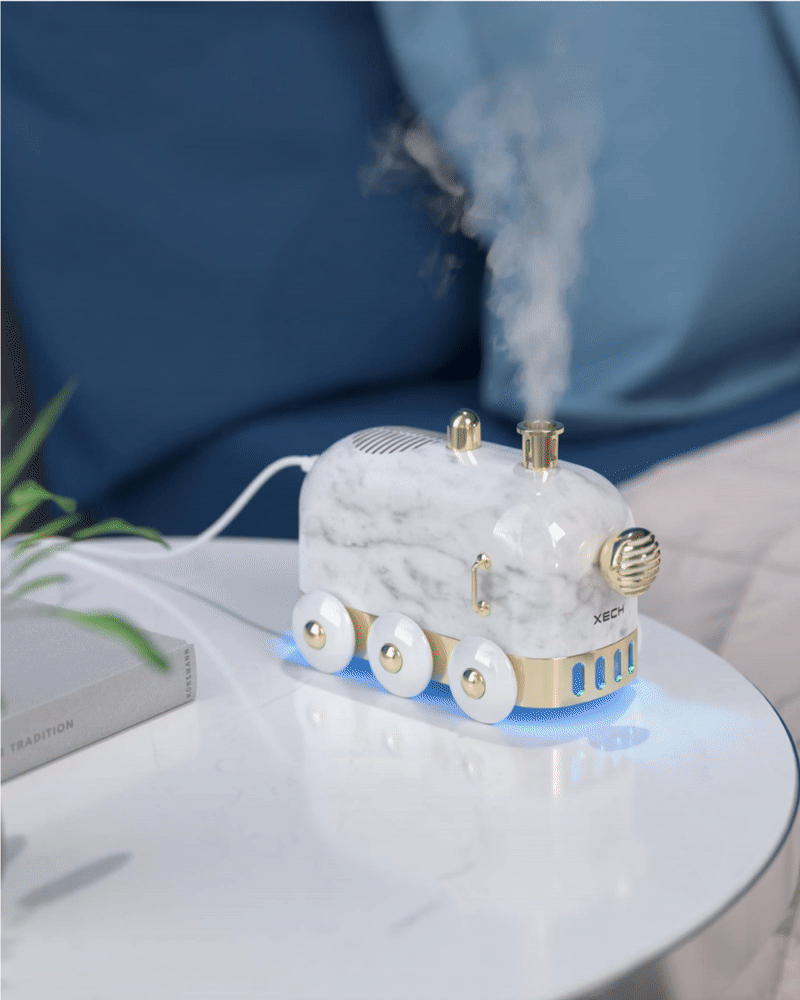 Ignite your senses with vibrant color.
XECH LocomystX showcases mesmerizing RGB lights, immersing your space in a captivating glow. Set the mood and indulge in a visual delight for ultimate relaxation.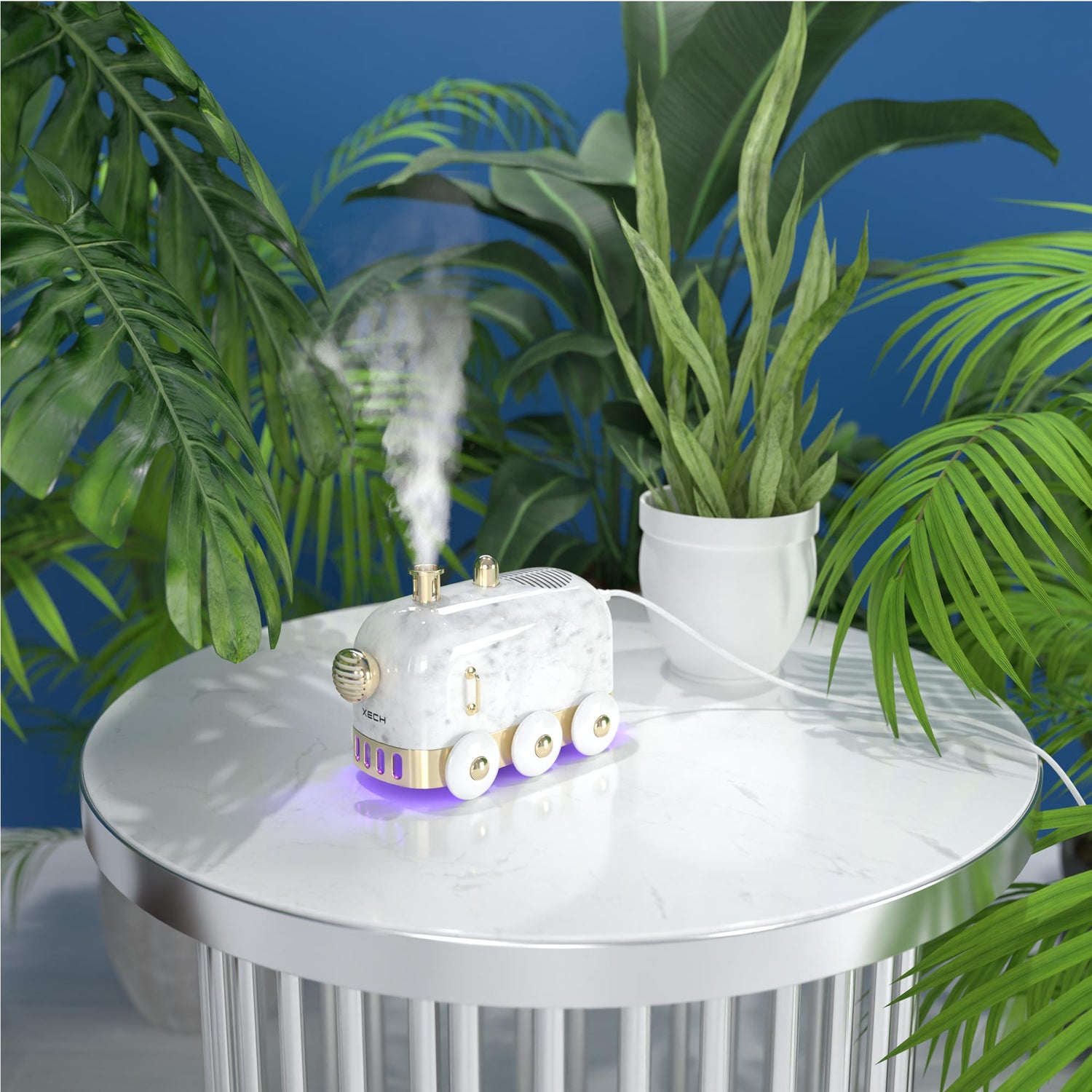 Intelli-Spray Technology: Intelligent Humidification at Your Fingertips
Say goodbye to dry environments with our intelligently designed XECH LocomystX. Powered by high-vibration enabled humidification technology, it ensures the right level of humidity is delivered intelligently, creating a comfortable and refreshing atmosphere in any room.
Convenient & Innovative Technology
Compact Design

Experience the perfect blend of elegance and functionality with the XECH LocomystX. Its compact train-shaped design effortlessly fits into any space, adding a touch of charm while delivering soothing mist and captivating sound.

USB C Powered

Powered by USB C, this innovative humidifier and speaker ensures energy-saving operation, allowing extended use on a single tank. Embrace hassle-free and eco-friendly performance.

One Button Operation

The XECH LocomystX features a convenient one-button operation, making it effortless to create a serene atmosphere. Just a press away from experiencing tranquility in your space.
Products published across leading publications
Available across leading marketplaces
Frequently asked questions
What sets the XECH LocomystX apart from other air humidifiers on the market?

The XECH LocomystX stands out as the best and most unique air humidifier with a Bluetooth speaker. It not only humidifies your space but also fills it with your favorite tunes, providing a truly immersive experience.
Can I enjoy high-quality audio while using the XECH LocomystX as an air humidifier?

Absolutely! The XECH LocomystX features a powerful Bluetooth speaker, ensuring that you can enjoy your favorite music with exceptional sound quality while benefiting from the air humidifier functionality.
Can the XECH LocomystX be used as a standalone air humidifier?

Absolutely! The XECH LocomystX is not just a humidifier with a Bluetooth speaker; it also functions as a standalone air humidifier, ensuring optimal humidity levels in your space for improved comfort and health.
Are there any safety features in the XECH LocomystX?

Absolutely! The XECH LocomystX incorporates intelligent features, including an automatic shut-off after 4 hours of continuous operation, preventing dry burning and ensuring your safety.
What power source does the XECH LocomystX use?

The XECH LocomystX is powered by a convenient USB C cable, providing energy-efficient operation. Simply connect it to a USB power source, and enjoy the benefits of this unique air humidifier with a Bluetooth speaker.
How does the XECH LocomystX enhance my relaxation sessions?

The XECH LocomystX creates a serene environment through its mist, aromatherapy, and harmonious sounds. It elevates your relaxation sessions, making them more immersive, calming, and enjoyable.