Regular price
Rs. 1,399.00
Regular price
Rs. 3,999.00
Sale price
Rs. 1,399.00
Unit price
per
Sale
Sold out
The ultimate portable light from XECH, Magneto is a design innovation that brings together the functionalities of a Lamp, Flashlight, Spot Light & Clip-on Reading light.
Powerful neodymium magnets allows Magneto to features a 360 degree fully rotational magnetic bearing that allows you to freely move the light in any direction.
You can even detach the lamp head and use it as a flashlight.
It also comes with a clip-on attachment that allows you to clip the lamp just about anywhere.
It also comes with a stick-on attachment that allows you to stick it on any smooth surface to use it as a spotlight.
Magneto is a multifunctional light that has endless applications.
CHECK OUT THE PRODUCT VIDEO HERE
Share
View full details
The Ultimate Multipurpose Lamp
Get powerful lighting with the minimalist Magneto table lamp featuring magnetic attachments and multiple brightness levels. Perfect for reading, emergencies and more.
From table lamps to spotlights, Magneto's multiple attachments offer endless possibilities. Attach to bookshelves, cabinets, desks, and more.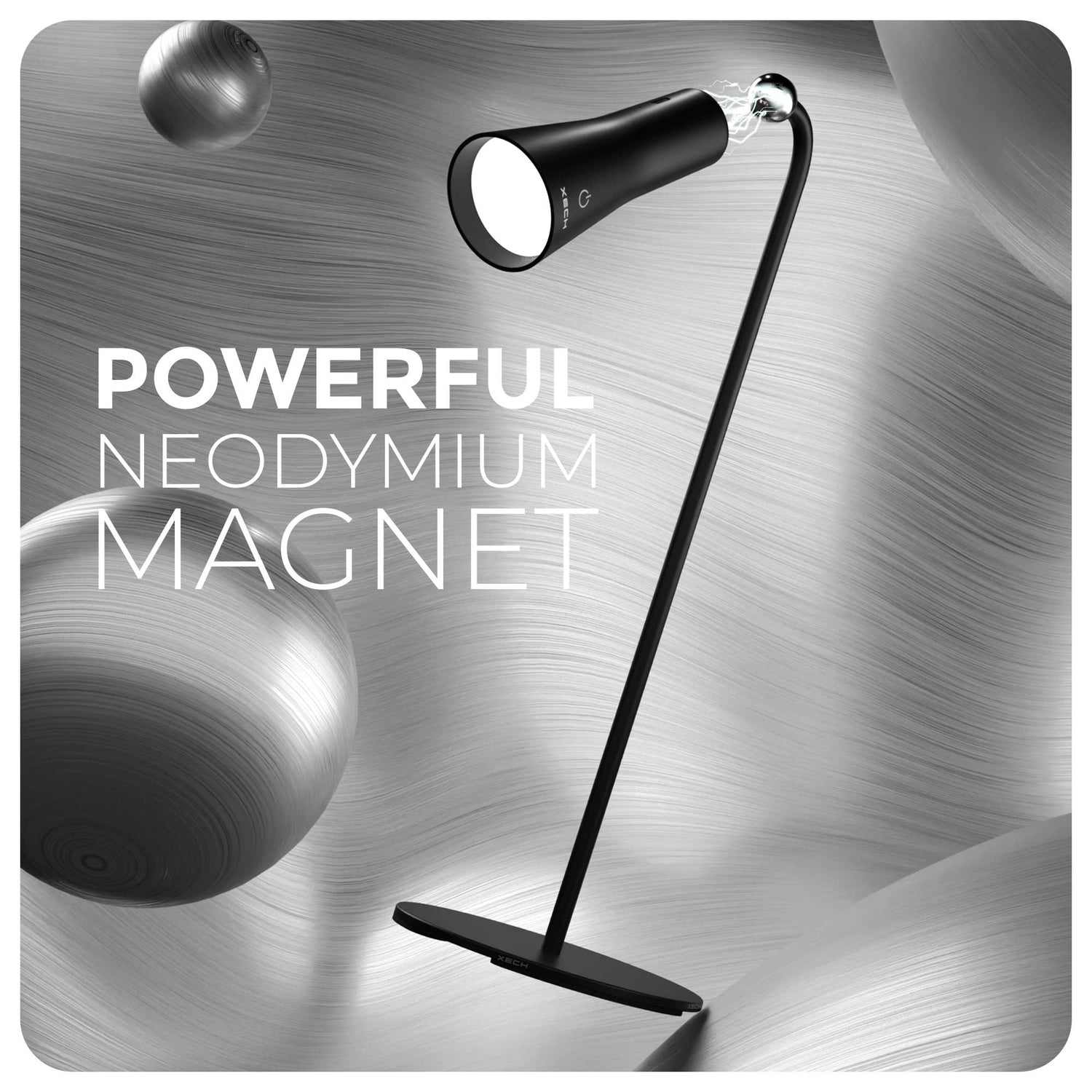 Strongest Rare Earth Magnets
No more fumbling with screws or clamps. The neodymium magnets on the Magneto table lamp make it quick and easy to attach the lamp head wherever you need it, providing reliable lighting wherever you go.
Where Function Meets Style
Multipurpose Lighting

This attachment lets you clamp Magneto onto bookshelves, cabinets, desks, and more, so you can illuminate your work area without taking up space

Bedside Reading Lamp

This attachment allows you to stick Magneto onto smooth surfaces like glass, wood, or tiles, giving you a portable spotlight or reading light that you can use wherever you need it.

Versatile Desk Lamp

Screw the metal rod on to the base plate and now you can use Magneto as a table lamp, making it perfect for reading or working.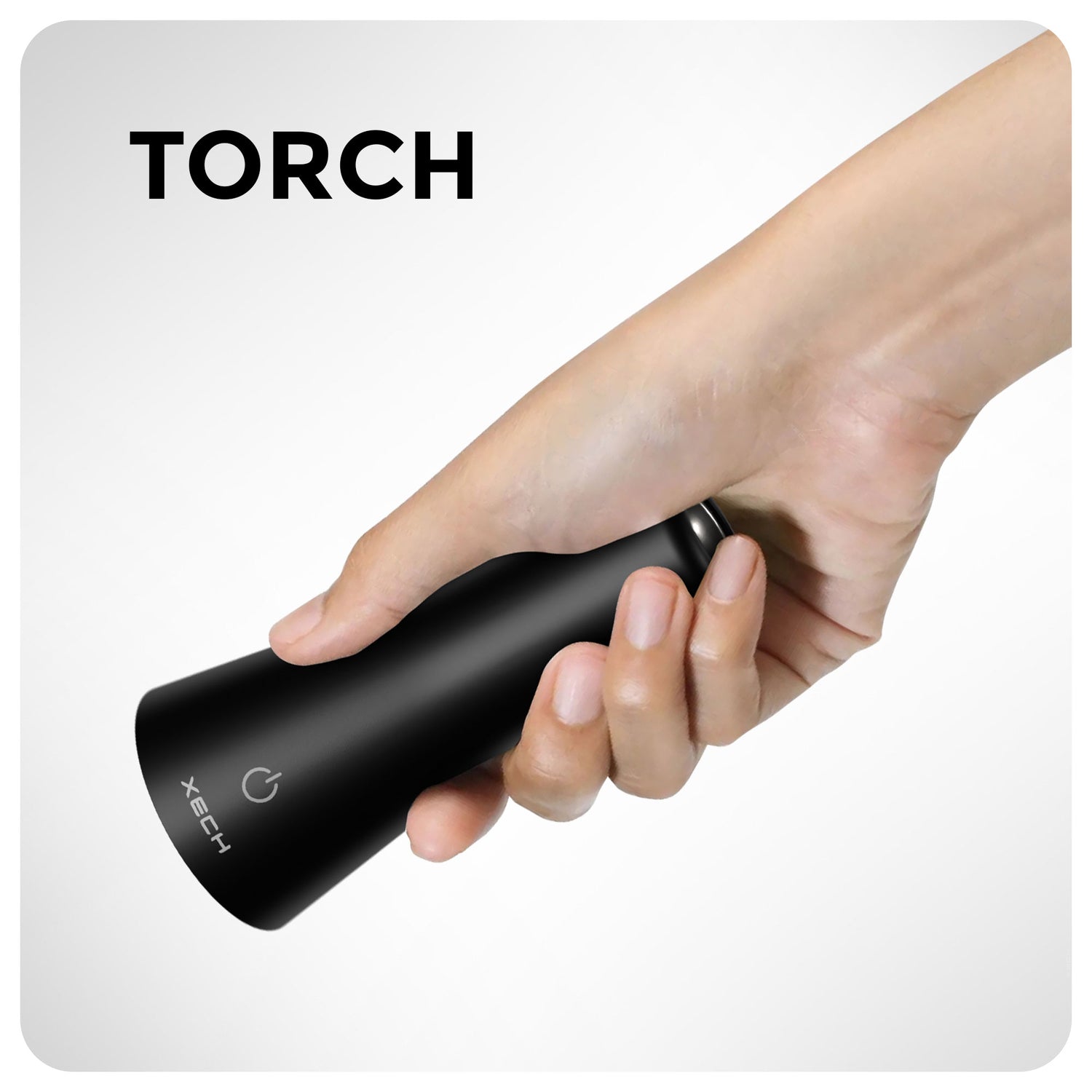 Handheld flashlight
The Magneto lamp head doubles as a handheld flashlight, so you can use it to light your way during power outages or other emergencies.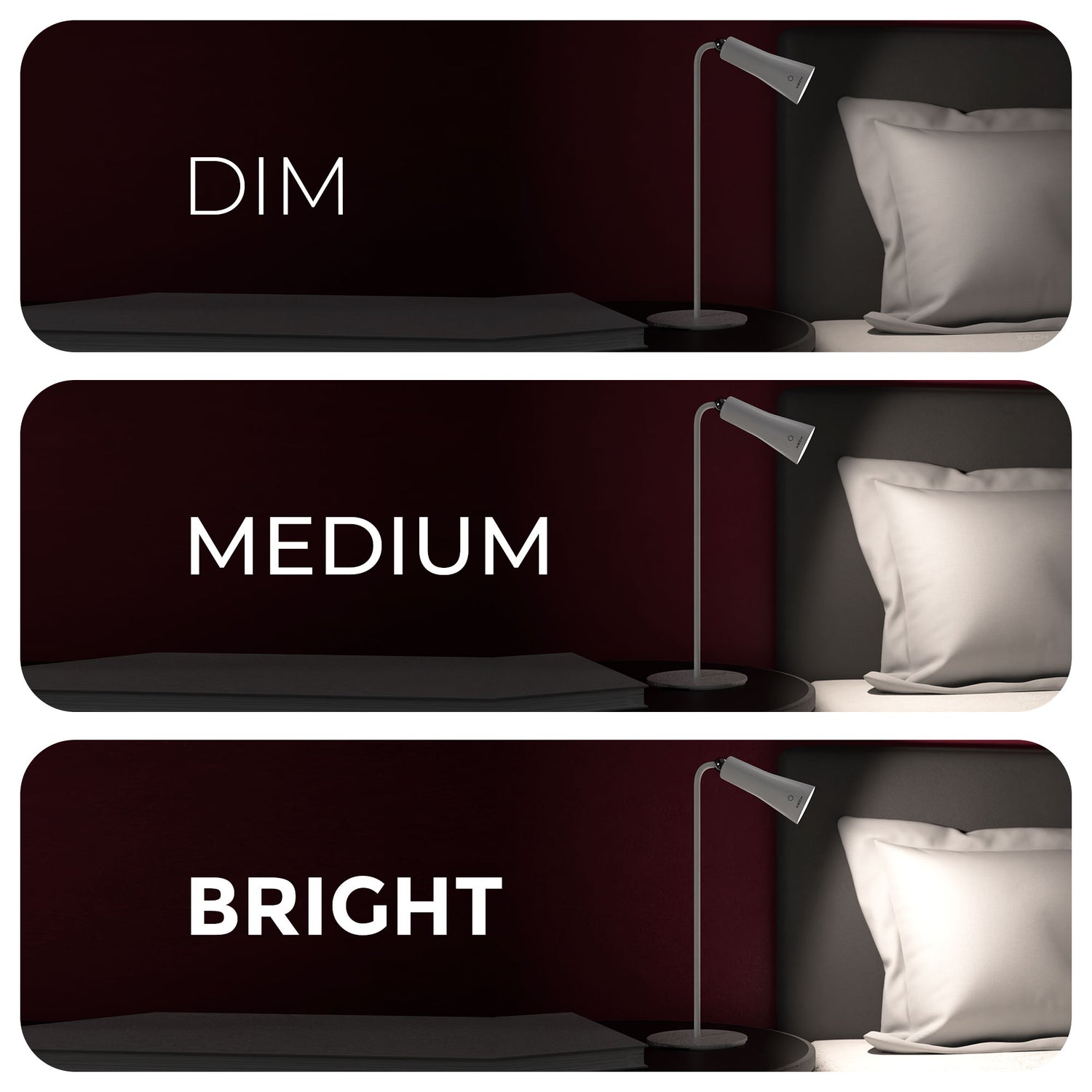 Perfect brightness, every time.
With Magneto's adjustable brightness, you can easily choose from three levels of brightness to get the perfect lighting for any task. Just tap the touch sensor to adjust the brightness and get the right light every time.
Built using best-in-class materials
Excellent Build Quality

Crafted with top-quality metal materials and components for long-lasting durability and sleek design.

Fast & Convenient Charging

Equipped with a high-capacity lithium-ion battery and fast USB-C charging, so you're always ready to go.

Brilliant Illumination

Powered by ultra-bright LED lights for exceptional brightness and energy efficiency, perfect for any task or situation.
What's included in the package?

Magneto comes with everything you need making it the ultimate all-in-one lighting solution for any space

Packaging Contents

Lamp head with neodymium magnets
Metal base plate and rod
Clamp attachment
Stick attachment
USB C charging cable
Frequently asked questions
What exactly is a neodymium magnet?

Neodymium magnets are a particular type of rare-earth magnets which are permanent in nature, meaning, they don't loose their magnetism, incomparision to other regular magnets
What makes XECH Magneto lamp so special?

XECH Magneto's lamp head has neodymium magnets which can easily attach to any metal surface. We provide multiple attachments with metallic sphere onto which the lamp head can be easily attached, thus making Magneto a truly versatile & multipurpose light.
Can XECH Magneto's Lamp head be charged via a power bank or a laptop

Yes, Magneto's lamp head comes with a universal USB C charging port allowing you to charge it with anything, including a laptop or a powerbank.
What is the run time of XECH Magneto on a single charge?

XECH Magneto offers a total run time of upto 8 hours on a single charge at the lowest intensity. At the brightest intensity, the lamp can run for up to 4-6 hours, post which it needs to be recharged again.
Frequently asked questions
What is the warranty period for XECH Magneto?

XECH Magneto Table Lamp comes with 1 year warranty. You can reach out to our customer support team by writing to us at support@xech.com for more details.
What are the different attachments that come with XECH Magneto Lamp?

The packaging contents for the XECH Magnet lamps are as follows;

Metal base plate with rod
Clamp attachment
Stick-on attachment
Lamp head
USB Charging Cable
User Manual
How long does it take to fully charge XECH Magneto Lamp

If you are using a fast adapter to charge XECH Magneto, it would take around 1.5-2 Hours for it to charge completely
Is there a charging indicator in XECH Magneto Lamp?

Yes, XECH Magneto comes with an LED indicator which lights up red when the lamp head is getting charged
Is the lamp suitable for reading at night without disturbing others

Yes, the lamp head throws light at a certain angle illuminating the area. The light is bright enough to be used as a reading lamp. The portable lamp head is easy to carry around anywhere, making it more practical to use on a daily basis.
Why is the lamp head is not attaching onto the metal sphere and is drooping down

This happens when there is sweat / oil buildup on the metal sphere. It can be easily wiped off using a dry cloth and the magnetism should be as good as new! This is possible because magneto uses powerful rear-earth neodymium magnets which are permanent in nature.
Blog posts
XECH Arc is a portable bluetooth speaker with a smartphone holder that is designed for a hands-free content viewing experience. This 5W portable speaker comes with powerful bass & a...

XECH Arc is a portable bluetooth speaker with a smartphone holder that is designed for a hands-free content viewing experience. This 5W portable speaker comes with powerful bass & a...